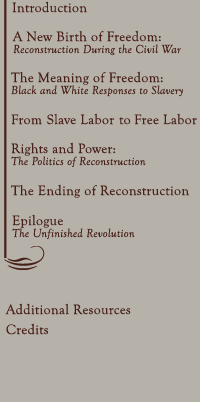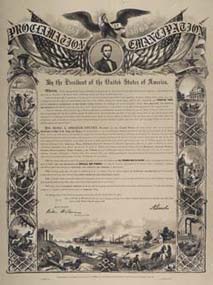 Proclamation of Emancipation
(Chicago Historical Society)
Click image to enlarge.


Image 4 of 21



Issued on January 1, 1863, the Emancipation Proclamation transformed the character of the Civil War by making the destruction of slavery an object of the Union war effort.

It also authorized the enlistment of African Americans in the Union armed forces. By placing slavery on the road to complete abolition, it made a postwar reconstruction of southern society inevitable.




Read the Emancipation Proclamation



Learn more about the Emanicipation Proclamation