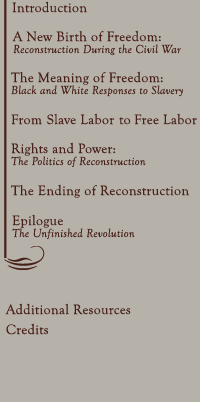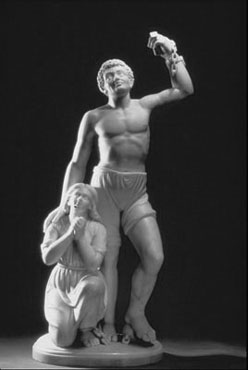 "Forever Free,"
Edmonia Lewis, marble, 1867.
(The Howard University Gallery of Art, Washington, D.C.)
Click image to enlarge.


Image 3 of 21



Sculpted to commemorate the ratification of the 13th Amendment abolishing slavery in the United States, the idealized figures of "Forever Free" convey a message of triumph over adversity and hope for the future.


Artist Mary Edmonia Lewis, the daughter of a Chippewa Indian mother and an African-American father, created the tableau while studying classical art in Rome; she originally entitled her work "The Morning of Liberty.




Learn more about Mary Edmonia Lewis