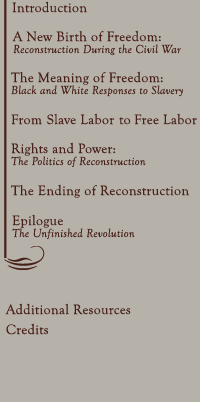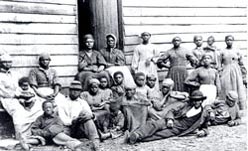 Contrabands at Follies Farm, 1862.
(Library of Congress)
Click image to enlarge.


Image 2 of 21



In 1862, Union General Benjamin F. Butler designated three escaped slaves as "contrabands of war," or property of military value subject to confiscation.

Northern newspapers picked up the term and thereafter slaves who came into Union lines were known as contrabands.

African Americans seeking freedom behind enemy lines included families with young children. Note the women with traditional African-style headwraps.