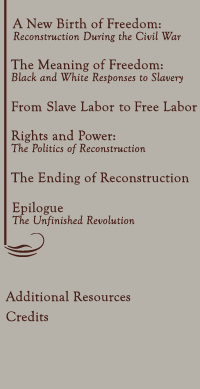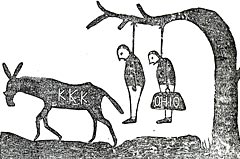 "Klan Warning ," Independent Monitor,
1 September 1868.
(Alabama Department of Archives and History, Montgomery, Alabama)
Click image to enlarge.


The Klan's threats of violence terrorized black and white Republicans.
This cartoon sent a threat to a carpetbagger from Ohio, the Rev. A. S. Lakin, who had just been elected president of the University of Alabama, and Dr. N. B. Cloud, a scalawag serving as Superintendent of Public Instruction of Alabama.
The Klan succeeded in driving both men from their positions.