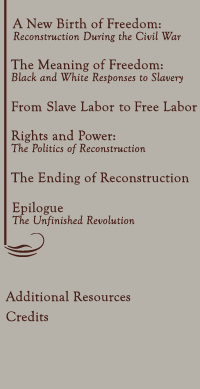 Nathan Bedford Forrest, c. 1868.
(Civil War Photograh Album, Mss. 2572, Louisiana and Lower Mississippi Valley Collections, Louisiana State University Libraries, Baton Rouge, La.)
Click image to enlarge.


Responsible for the Fort Pillow Massacre of 1864, in which Confederate troops murdered black Union soldiers after they had surrendered, Lt. General Nathan B. Forrest of the Confederate cavalry later served as Grand Wizard of the Ku Klux Klan.