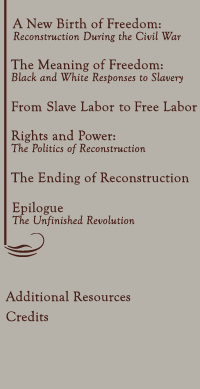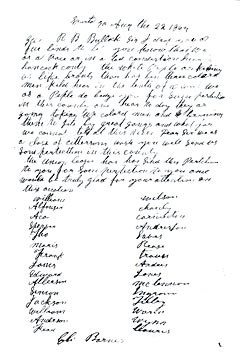 Petition from William Wilson et al to Rufus Bullock, August 22, 1869
(Georgia State Archives)
Click image to enlarge.


A petition sent by blacks to Georgia governor Rufus Bullock asks for protection against the Klan:
"I drop you a few lines to let you know that we as a race are in a bad condition here in Hancock County. The white people are killing us... There has been three colored men killed here in the length of a week. We as a people do beg you for some protection in this county..."