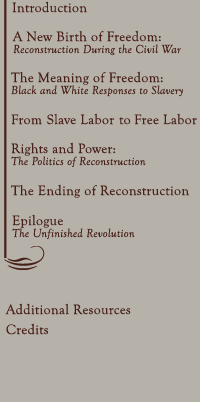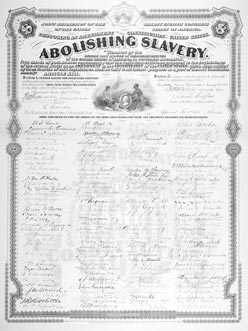 Copy of the Thirteenth Amendment, 1868.
(Chicago Historical Society)
Click image to enlarge.


Image 7 of 21



In January 1865, the U.S. Congress approved the Thirteenth Amendment to the Constitution, irrevocably abolishing slavery throughout the nation.

To commemorate the occasion, members of the House and Senate, along with Speaker of the House Schuyler Colfax, Vice President Hannibal Hamlin, and President Abraham Lincoln signed several copies of the document.

For the next several years, commercial printers sold souvenir copies of the historic document.



Read the Thirteenth Amendment