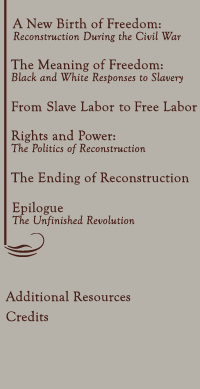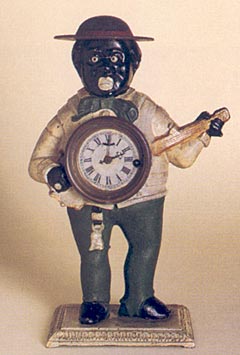 "Sambo" clock, c. 1875.
(Chicago Historical Society)
Click image to enlarge.

As white Americans grew weary of Reconstruction, derogatory images of African Americans became more prevalent and accepted in the North as well as in the South.
A mantle clock made in Connecticut portrays a black man as "Sambo," a naive, clownish figure that remained a familiar American stereotype well into the next century.