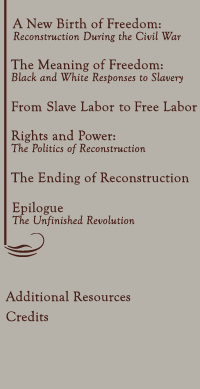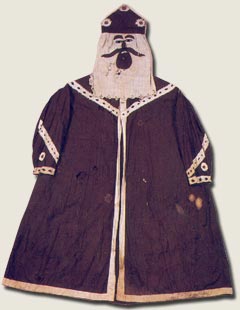 Ku Klux Klan robe and hood, applique and painted linen, Lincoln County, Tennessee, c. 1866. (Chicago Historical Society)
Click image to enlarge.


Although Klansmen did not have official uniforms during Reconstruction, their robes often featured astrological symbols and appliqued facial features.
The Klan's more familiar white robes came into being during the 1920s, when the organization experienced a revival.