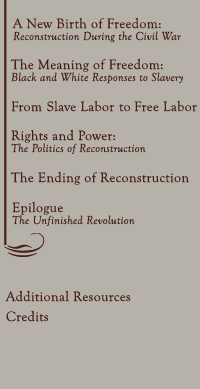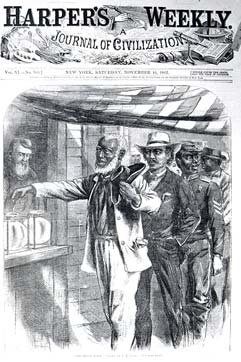 "The First Vote," engraving based on a sketch by Alfred R.Waud,
Harper's Weekly, November 16, 1867.
Click image to enlarge.


Under provisions of the Reconstruction Act passed by Congress in 1867, Southern states could no longer restrict the right to vote because of race.
This engraving depicts three members of the black community - an artisan, a member of the middle class, and a soldier - standing in line to cast their ballots.

Read the First Reconstruction Act of 1867

Read the Second Reconstruction Act of 1867

Read the Third Reconstruction Act of 1867

Read the Fourth Reconstruction Act of 1867