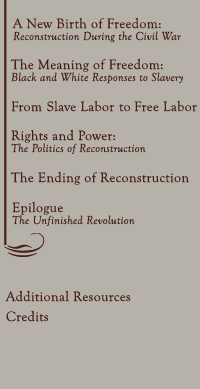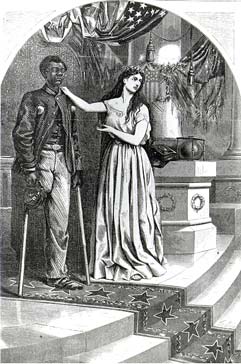 "Franchise: And Not This Man?"
Harper's Weekly, August 5, 1865.
Click image to enlarge.

This early political cartoon of Thomas Nast is one of a pair called Pardon and Franchise.
The two cartoons contrast Confederate politicians and generals applying for pardons, which may give them the right to vote and hold office, with a black Union soldier who has lost his leg and does not have the right to vote.

Look at the Pardon cartoon

Learn more about Thomas Nast

Learn more about Harper's Weekly cartoons on Reconstruction