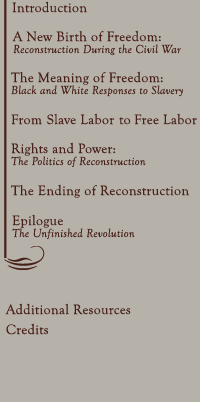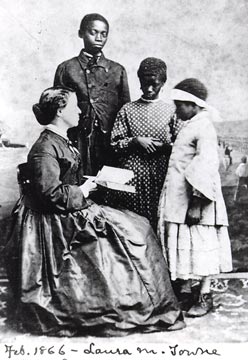 Laura M. Towne and pupils, 1866.
(Penn School Papers,
University of North Carolina)
Click image to enlarge.


Image 14 of 21



Penn School (Sea Island School No. 1) reflected the New England sensibilities of its founders and funders. The school's prefabricated structure included a tower for a cast-iron bell donated by Laura Towne.