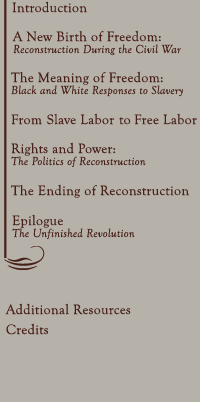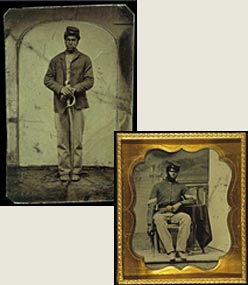 Tintypes of Black Union Soldiers, 1864.
(Chicago Historical Society)
Click each image to enlarge.


Images 11 & 12 of 21



These photographs of a black sergeant (seated) and an infantryman (standing with an officer's sword) portray two of the nearly 180,000 black Americans who served with the Union army during the Civil War. A large majority were former slaves.

Nearly 40,000 lost their lives during the conflict.