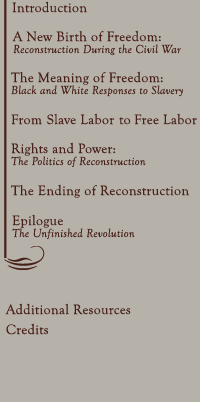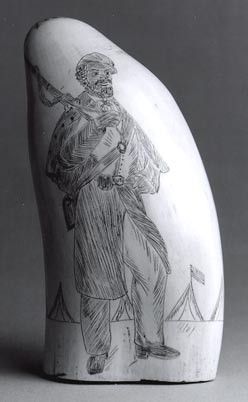 Scrimshaw portrait of black soldier
c. 1864.
(Chicago Historical Society)
Click image to enlarge.


Image 9 of 21



As Frederick Douglass said, once black men fought for the Union, "no power on earth" could deny that they had "earned the right to citizenship in the United States."

The presence of blacks in the Union Army inspired an unknown maker to inscribe the image of a black soldier on a whale's tooth.

During the war, black soldiers received the same type of equipment as white solders.