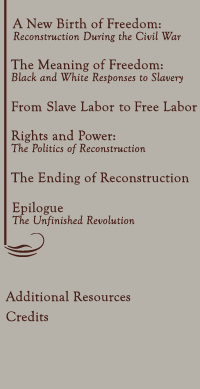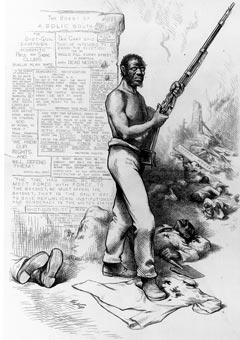 "He Wants Change, Too,"
Harper's Weekly, October 28, 1876.
Click image to enlarge.


Thomas Nast's cartoon, drawn in response to South Carolina's violent 1876 election campaign, depicts blacks as victims but also warns of the possibility of their taking up arms in self-defense.
"The Boast of the Solid South" features quotes from several Southern Democratic newspapers proclaiming the right to use force in order to remove Reconstruction governments from power.