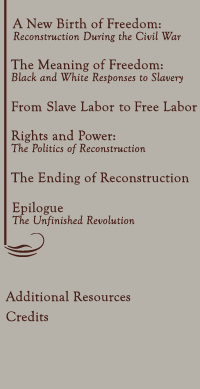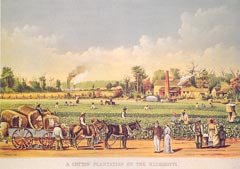 "A Cotton Plantation on the Mississippi,"
Currier & Ives, 1884. (Library of Congress)
Click image to enlarge.

As public interest in the issues of Reconstruction began to wane, a more idealized view of the South began to emerge, with prosperous plantations manned by industrious blacks working under the supervision of benevolent whites.
This color lithograph is based on an original painting by William Walker, a Southern genre artist, and illustrates how a more positive view of the South emerged as the issues of the Civil War and Reconstruction began to recede into memory.