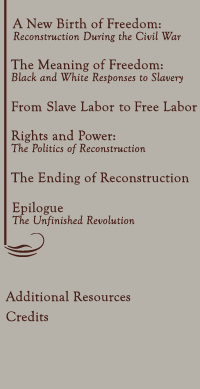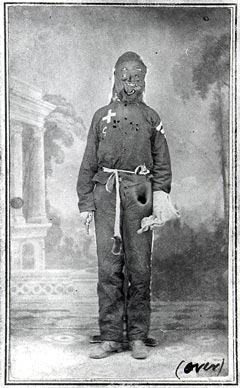 Mississippi Klansman, 1871.
(American Social History Project)
Click image to enlarge.


Originally organized in the winter of 1865-66 in Pulaski, Tennessee as a social club by six Confederate veterans, the Ku Klux Klan terrorized white Republicans and African Americans.
The KKK's hooded costumes not only protected the klansmen's identity, but the robes and cross were intended to link the Klan to Christian brotherhoods in the past.