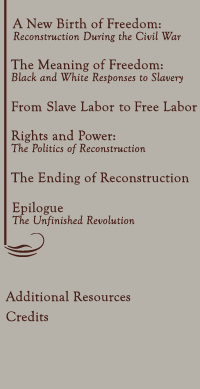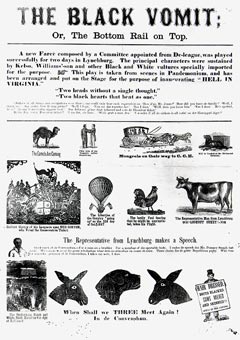 "The Black Vomit; Or, the Bottom Rail on Top," broadside, c. 1870.
(Library of Congress)
Click image to enlarge.

A broadside from Virginia illustrates the extent to which Democrats used racism as a political tool. "Bottom Rail on Top" refers to a phrase coined by a former slave describing the status of black American after the Civil War.
"Hello, Massa; bottom rail on top dis time."

A black Union soldier spoke these words to a Confederate prisoner he recognized - his former master.