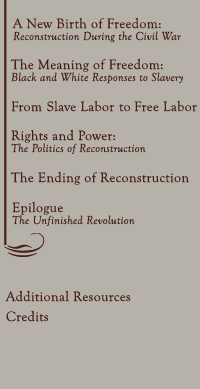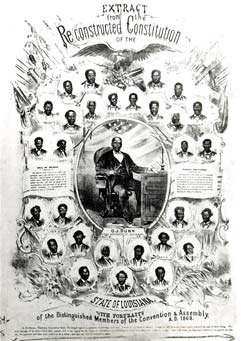 "Louisiana Constitution and Members of Convention,"
1868 (Library of Congress)
Click image to enlarge.

This broadside commemorates the new Louisiana constitution that was rewritten under the Reconstruction Acts of 1867. It salutes many of the blacks, most of them freeborn, who formed a majority of delegates at the Louisiana Constitutional Convention of 1868.
They included Oscar J. Dunn, the state's lieutenant governor, and Pinckney B.S. Pinchback, who became lieutenant governor and subsequently, for one month, the nation's first black governor.
Pinckney B. S. Pinchback
Acting Governor of Louisiana from December 9, 1872 to January 13, 1873.


National Archives.