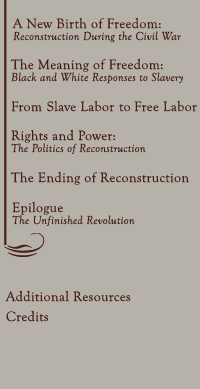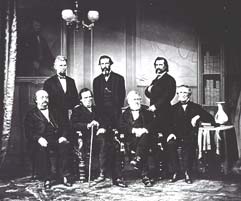 Impeachment Managers, 1868.
(National Archives)
Click image to enlarge.

The House Board of Managers for the impeachment of Andrew Johnson included,
standing from left to right:
James F. Wilson, Iowa;
George S. Boutwell, Massachusetts; John Logan, Illinois;
seated, from left:
Benjamin F. Butler, Massachusetts;
Thaddeus Stevens, Pennsylvania; Thomas E. Williams, Pennsylvania;
and John A. Bingham, Ohio.