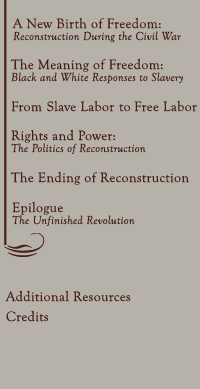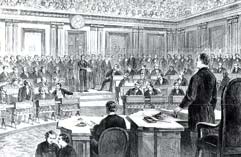 "Formal Notice of the Impeachment
of Andrew Johnson,
Frank Leslie's Illustrated Newspaper,
March 14, 1868.
Click image to enlarge.


On February 25, 1868, the House Managers of Impeachment, led by Thaddeus Stevens and John A. Bingham of Ohio, went before the U.S. Senate to present eleven articles of impeachment against President Andrew Johnson. The case rested on Johnson's removal of Secretary of War Edwin M. Stanton from office, but in reality grew out of congressional disapproval of Johnson's Reconstruction policies.
On May 26, 1868, the Senate voted 35-19 to convict Johnson, one vote short of the two-thirds necessary to remove him from office.