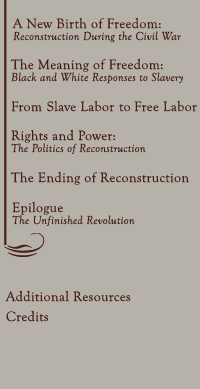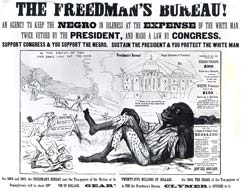 "The Freedman's Bureau," 1866.
(Library of Congress)
Click image to enlarge.

The national debate over reconstruction, and in particular, the Freedman's Bureau, is evident in a campaign broadside from Pennsylvania's gubernatorial campaign of 1866.
This cartoon's racist imagery played upon public fears that government assistance would benefit indolent freedmen at the expense of white workers.