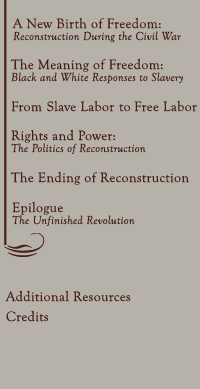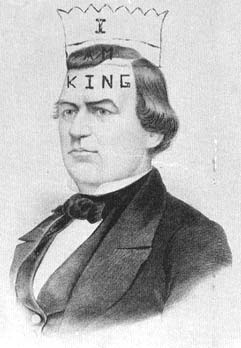 President Andrew Johnson,
Currier & Ives, 1866.
(Museum of American Political Life,
University of Hartford)
Click image to enlarge.

President Johnson's ability to work with Congress and his public popularity ended as he followed a plan of Reconstruction that gave Southern whites a free hand in establishing new governments that threatened to reduce African-Americans to a condition similar to slavery.
After Johnson vetoed several Reconstruction measures passed by Congress, his opponents charged him with autocratic behavior.
One disgruntled citizen registered his opinion of Andrew Johnson by mocking him as "king."

Read Johnson's Veto of the Civil Rights Bill

Read Johnson's Veto of the First Reconstruction Act