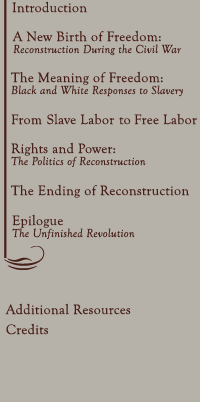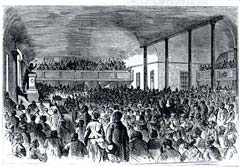 Interior View of the First African Baptist Church in Richmond.
(Harper's Weekly, June 27, 1874)
Click image to enlarge.



Founded in 1848, the church functioned as a social and political gathering place as well as a house of worship.

Its pastor, the Rev. James Holmes, is seen preaching from an elevated pulpit to members of the congregation, which numbered nearly 4,000.