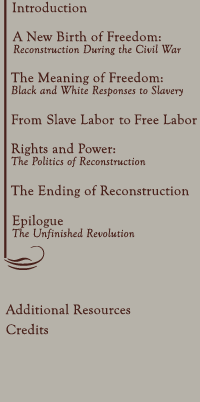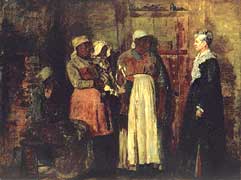 A Visit from the Old Mistress, by Winslow Homer, oil on canvas, 1876.
(National Museum of American Art,
Smithsonian Institution,
Gift of William T. Evans)
Click image to enlarge.


Homer, an artist correspondent during the Civil War, placed his subjects on an equal footing yet maintained a space of separation between the races. He exhibited the painting to acclaim at the Paris Universal Exposition in 1878.