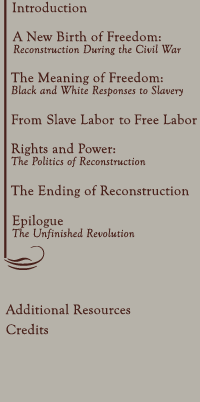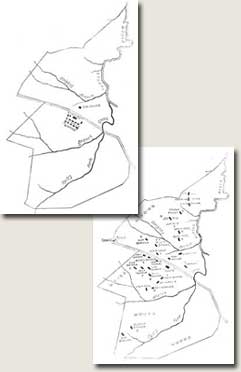 Maps of the Barrow Plantation, Scribner's Monthly, April 1881
Click images to enlarge.
Two maps illustrate the effects of emancipation on plantation life in the South. In 1860, slaves lived in communal quarters near the owner's house, subject to frequent contact and strict control.
Twenty years later, former slaves working as sharecroppers lived away from "The House" on separate plots of land and had their own church and school.
However, the "Gin house," where sharecroppers had their cotton cleaned, remained in the same location, central to the economic life of the plantation.

.