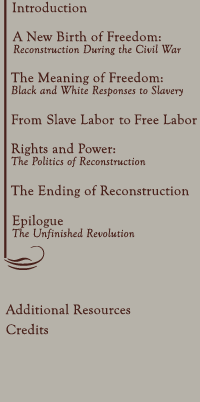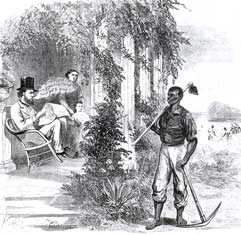 "The Great Labor Question From a Southern Point of View,"
Harper's Weekly, July 29, 1865.
Click image to enlarge.
Winslow Homer's cartoon criticizing the post-war attitudes of many Southern whites toward freedpeople depicts a leisured white planter admonishing his former slave, "My boy, we've toiled and taken care of you long enough - now, you've got to work!"