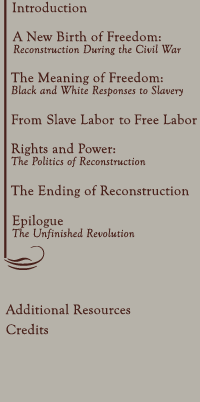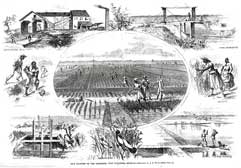 "Rice Culture on the Ogeechee,"
Harper's Weekly, January 5, 1867.
Click image to enlarge.


A variety of labor systems coexisted on rice plantations but nearly all included the traditional task system developed in antebellum days. In the task system, laborers, rather than working in gangs under an overseer, performed assigned tasks after which they hunted, fished, or grew crops on their own time. As a result, rice workers enjoyed a greater degree of autonomy than most former slaves, who worked under tighter controls.