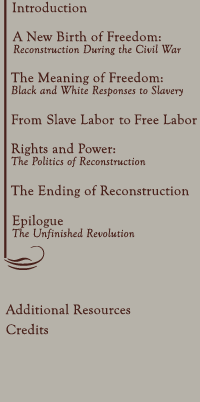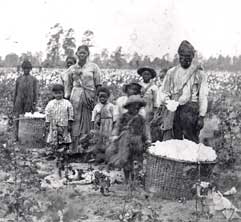 Family Picking Cotton in the fields near Savannah, Georgia, stereograph, c. 1867.
(Negative #50482, Collection of the New-York Historical Society)
Click image to enlarge.
Under the sharecropping system, which emerged as the dominant labor system in the rural South, black families rented individual plots of land. The system placed a premium on utilizing the labor of all members of the family.

Learn more about farm tenancy in Texas