The Human Meaning of Removal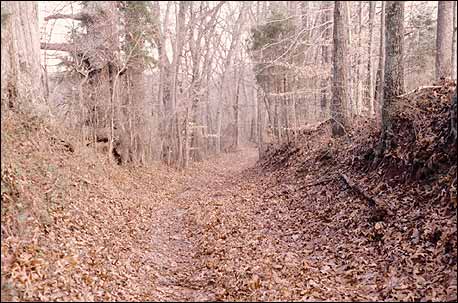 This photo shows a segment of road believed to have been used during the Cherokee removal of 1838.
Tennessee Department of Environment and Conservation, Benjamin Nance, photographer
Read the following documents and describe the hardships and dislocations that the Indians faced along the Trail of Tears.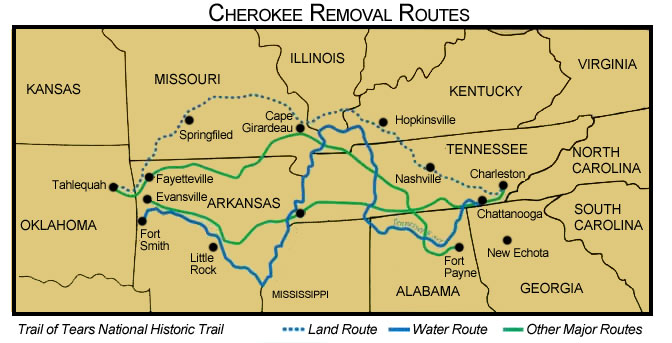 Routes of the Trail of Tears from the National Park Service
Trail of Tears National Historic Trail: http://www.nps.gov/archive/trte/index.htm
The Trail of Tears National Historic Trail commemorates the removal of the Cherokee and the paths that 17 Cherokee detachments followed westward. Today the trail encompasses about 2,200 miles of land and water routes, and traverses portions of nine states.