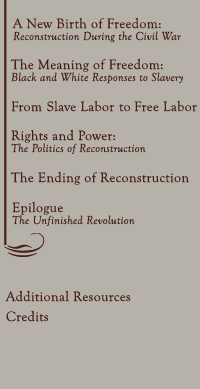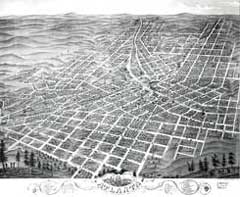 "Atlanta," 1871 (Library of Congress)
Click image to enlarge.

Atlanta, captured and burned by Union troops in 1864, rebuilt itself after the Civil War.
Located at the juncture of several railroad lines, the city attracted new businesses, and its population tripled to about 21,000 people by 1870.
Adding to its status,Atlanta became the state capital in 1868.

Learn more: The Atlanta History Center