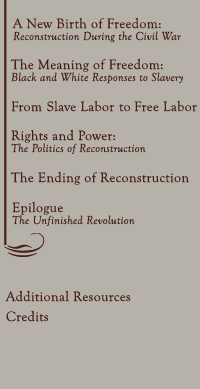 Jonathan Gibbs as a Young Man
(Howard University)
Click image to enlarge.

When Jonathan Gibbs became the State Superintendent of Public Instruction in 1873, he oversaw the creation of the state's first public school system.
Hoping to counteract Democratic charges that blacks were by nature incapable of taking part in government, he wrote sketches of "distinguished colored men," past and present, for a local newspaper.