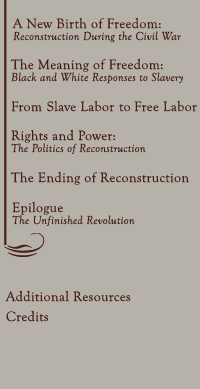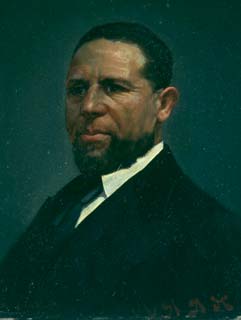 Hiram Revels, by Theodor Kaufmann, c. 1870. (Herbert F. Johnson Museum of Art,
Cornell University)
Click image to enlarge.

Lithograph copies of the Revels portrait by Theodore Kaufman, who had emigrated to the United States from Germany in 1855, sold widely in the North during Reconstruction.
Black abolitionist Frederick Douglass, commenting on the dignified image in the lithograph, noted that African-Americans "so often see ourselves described and painted as monkeys, that we think it a great piece of fortune to find an exception to this general rule."