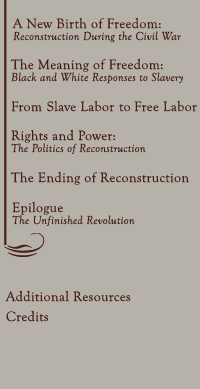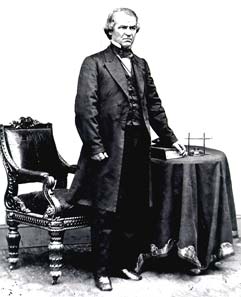 Andrew Johnson, c. 1865.
(Library of Congress)
Click image to enlarge.

Succeeding to the presidency after Lincoln's death, Johnson failed to provide the nation with enlightened leadership, or deal effectively with Congress. Racism prevented him from responding to black demands for civil rights, and personal inflexibility rendered him unable to compromise with Congress.
Johnson's vetoes of Reconstruction legislation and opposition to the Fourteenth Amendment alienated most Republicans. In 1868, he came within one vote of being removed from office by impeachment.
He was returned to the U.S. Senate in 1875, but died within a few months of taking office.