The Only Way Speaker - the Only Way We Can Gain Women's Suffrage Is By Making Our Appeal Through Our Charm, Our Grace, and Our Beauty
Digital History ID 2884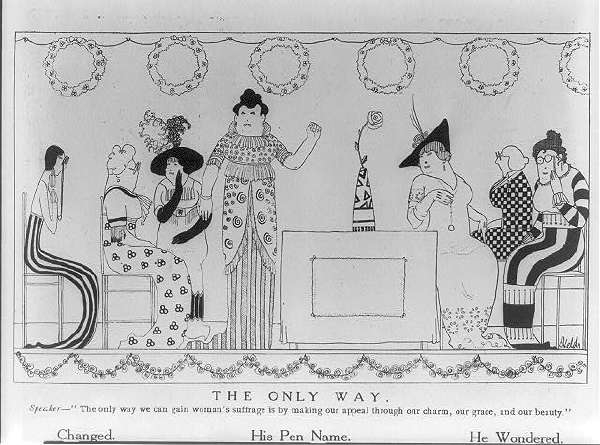 Credit: Library of Congress
Media type: poster
Museum Number: LC-USZ62-34300
Annotation: John Held was a famous American magazine illustrator, especially during the roaring 1920s. His work appeared in well-known magazines such as Life, The New Yorker and Vanity Fair. He used such mediums as woodcut and linocut to create his illustrations. Held crafted cartoon-like illustrations with a flair of sophisticated humor.
This early work by Held was created during the time of Woman's Suffrage (the right to vote). In 1912, the year this was published, Theodore Roosevelt and his Progressive Party became the first national party to adopt woman's suffrage as part of their platform.
Year: 1912
Copyright 2021 Digital History