Look Behind the Mask! Communism Is Death
Digital History ID 2852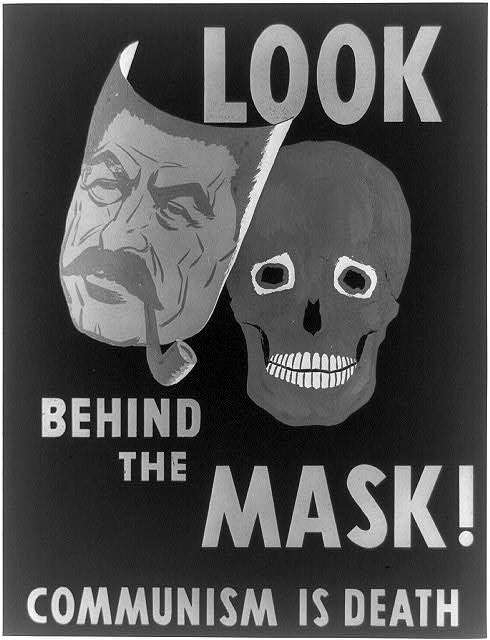 Credit: Library of Congress
Media type: poster
Museum Number: LC-USZ62-80757
Annotation: The 1950s was the height of the Red Scare. Anti-communism was pervasive in America. During this time, many political and popular culture figures were accused of communist activity. This anti-communist poster shows the symbolic skull of death behind the mask of Stalin.

Copyright 2021 Digital History