Malcolm X at Queens Court
Digital History ID 2754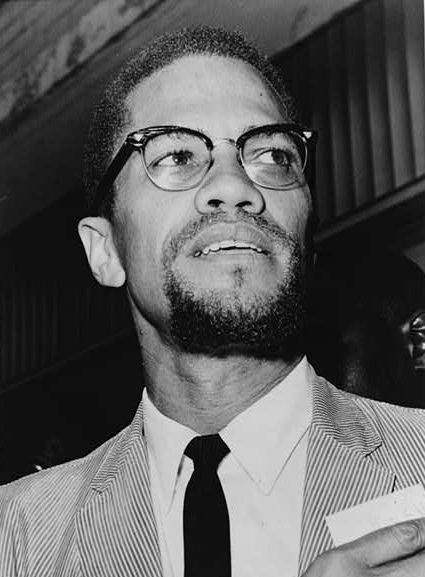 Credit: Library of Congress
Media type: photograph
Museum Number: LC-USZ62-119478
Annotation: Malcolm X's main message was that discrimination led many black Americans to despise themselves. "The worst crime the white man has committed," he said, "has been to teach us to hate ourselves." Self-hatred caused black Americans to lose their identity, straighten their hair, and become involved in crime, drug addiction, and alcoholism.
In March 1964 (after he violated an order from Elijah Muhammad and publicly rejoiced at the assassination of President John F. Kennedy), Malcolm X withdrew from Elijah Muhammad's organization and set up his own Organization of Afro-Americans. Less than a year later, his life ended in bloodshed. On February 21, 1965, in front of 400 followers, he was shot and killed, apparently by followers of Black Muslim leader Elijah Muhammad, as he prepared to give a speech in New York City.
Year: 1964
Copyright 2016 Digital History