African Americans in Front of Piano
Digital History ID 2597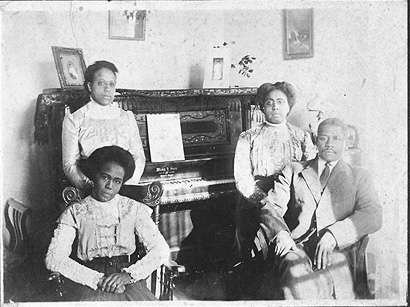 Credit: The New York Public Library
Media type: photograph
Museum Number:
Annotation: At the beginning of the 20th century, some 44.5 percent of all African American adults were illiterate. In 1915, South Carolina spent one-twelfth as much on the education of a black child as on a white child. In 1916, only 19 black youths were enrolled in public high schools in North Carolina and 310 were enrolled in Georgia.

Copyright 2021 Digital History