Front Cover of the Masses, July 1916
Digital History ID 2485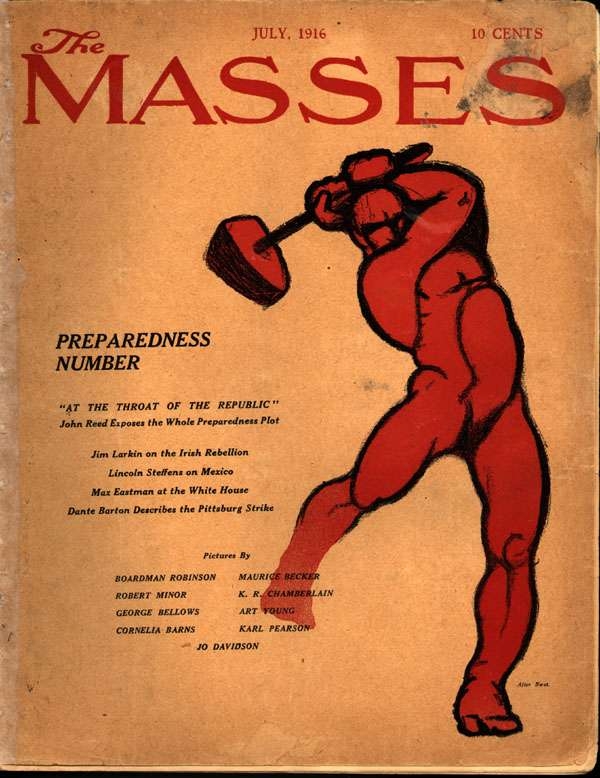 Credit: Michigan State University
Media type: magazine cover
Museum Number:
Annotation: The Masses, a radical magazine, was introduced in America to form associations between art and politics (i.e. political cartoons and social satire). The editor, Max Eastman, took an activist stance condemning racism, supporting women's rights, and promoting the work of progressive writers and thinkers, including John Dewey, Carl Sandburg, Amy Lowell, John Reed, and Sherwood Anderson.
The Masses was particularly noted for its art. The magazine covers were produced using two vivid colors and heavy black crayon drawings.
Year: 1916
Copyright 2021 Digital History