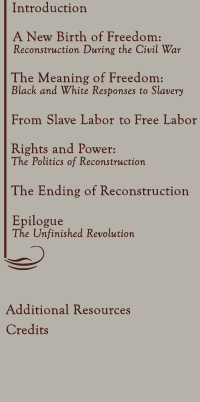 Union banner, silk and wool with paint on linen, made by Rachel Simon Lewis, 1855.
(Chicago Historical Society)
Click image to enlarge.



When federal troops entered the city on April 3, 1865, they removed this banner from its hiding place behind a mirror and hung it in front of their home as a sign of victory.

The banner commemorates George Washington's victory at the battle of Yorktown, which ended the American Revolutionary War.