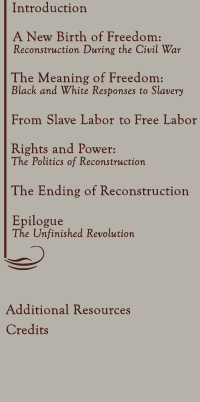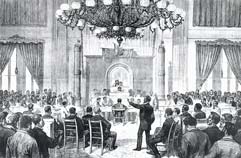 "The Colored National Convention Held at Nashville, April 5, 6, and 7,"
Frank Leslie's Illustrated Newspaper, May 6, 1876.
Click image to enlarge.

One of the numerous state and national conventions held during Reconstruction, this meeting, held in Nashville, served as a forum at which African-Americans demanded equal rights, education, and economic opportunities.

Click this image to see an enlargement of this center section.