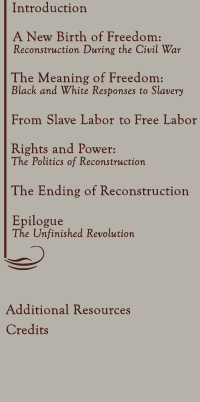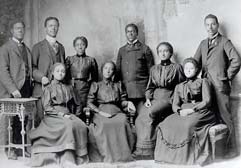 Fisk Jubilee Singers,
c. 1875.
(Special Collections, Franklin Library, Fisk University, )
Click image to enlarge.
Fisk University, was founded in 1866 as a liberal arts college in Nashville, Tennessee.
Of the nine original Jubilee Singers, seven were born slaves.

Learn more about the Jubilee Singers

Between 1871 and 1880, the Fisk Jubilee Singers staged a series of fund-raising concerts that introduced traditional black spirituals to audiences in the Northern United States, England, and Europe; their phenomenal success helped keep the college open.