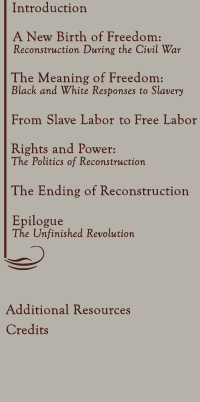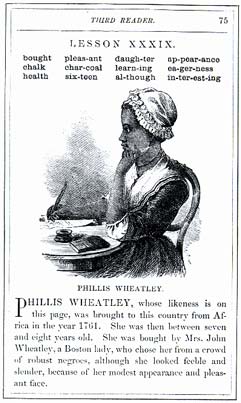 The Freedman's Third Reader,
by Israel P. Warren.
(Boston: American Tract Society, 1866)
Click image to enlarge.

Resembling texts used in Northern schools, books produced for freedpeople included practical advice on everyday matters and moral instructions, as well as standard lessons.
The Freedman's Third Reader contained a lesson on Phyllis Wheatley, an African-American poet who lived at the time of the American Revolution.