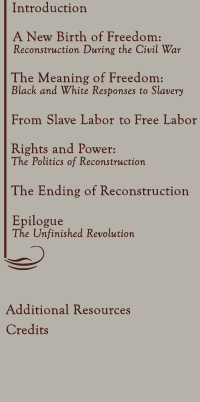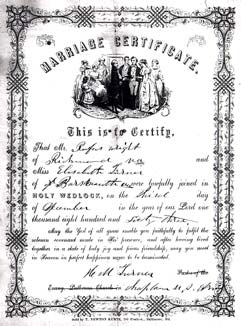 Marriage certificate, 1862.
(National Archives)
Click image to enlarge.

Before the Civil War, slave marriages had no legal standing. During the war, blacks serving in the Union Army married under military authority. Henry M. Turner, one of the first black chaplains to serve in the Union Army, officiated at the wedding of Rufus Wright and Elisabeth Turner.

Learn more about this certificate

On June 21, 1864, six months after his marriage, Wright died of abdominal wounds received in action at Petersburg. His widow's legal status enabled her to receive pension benefits from the federal government.